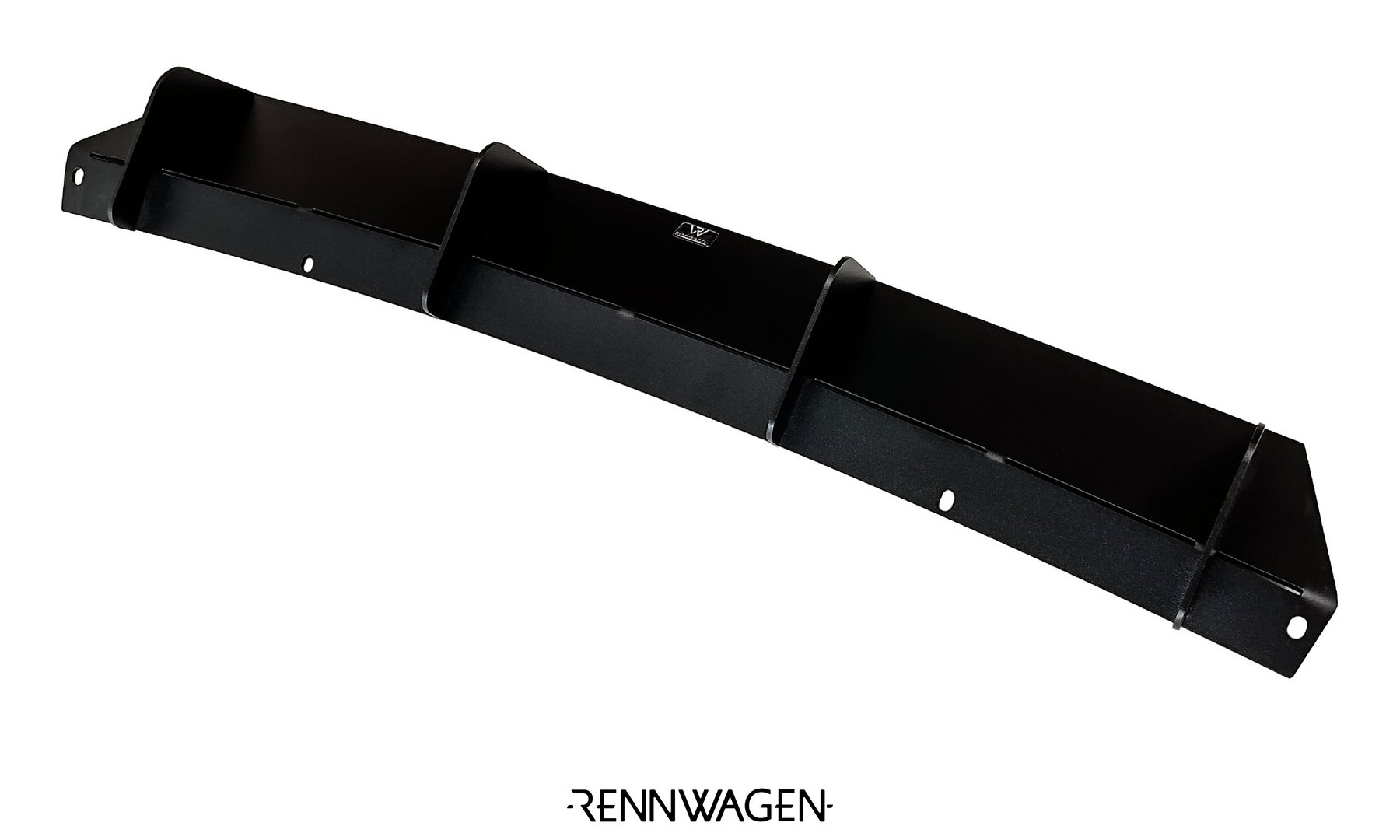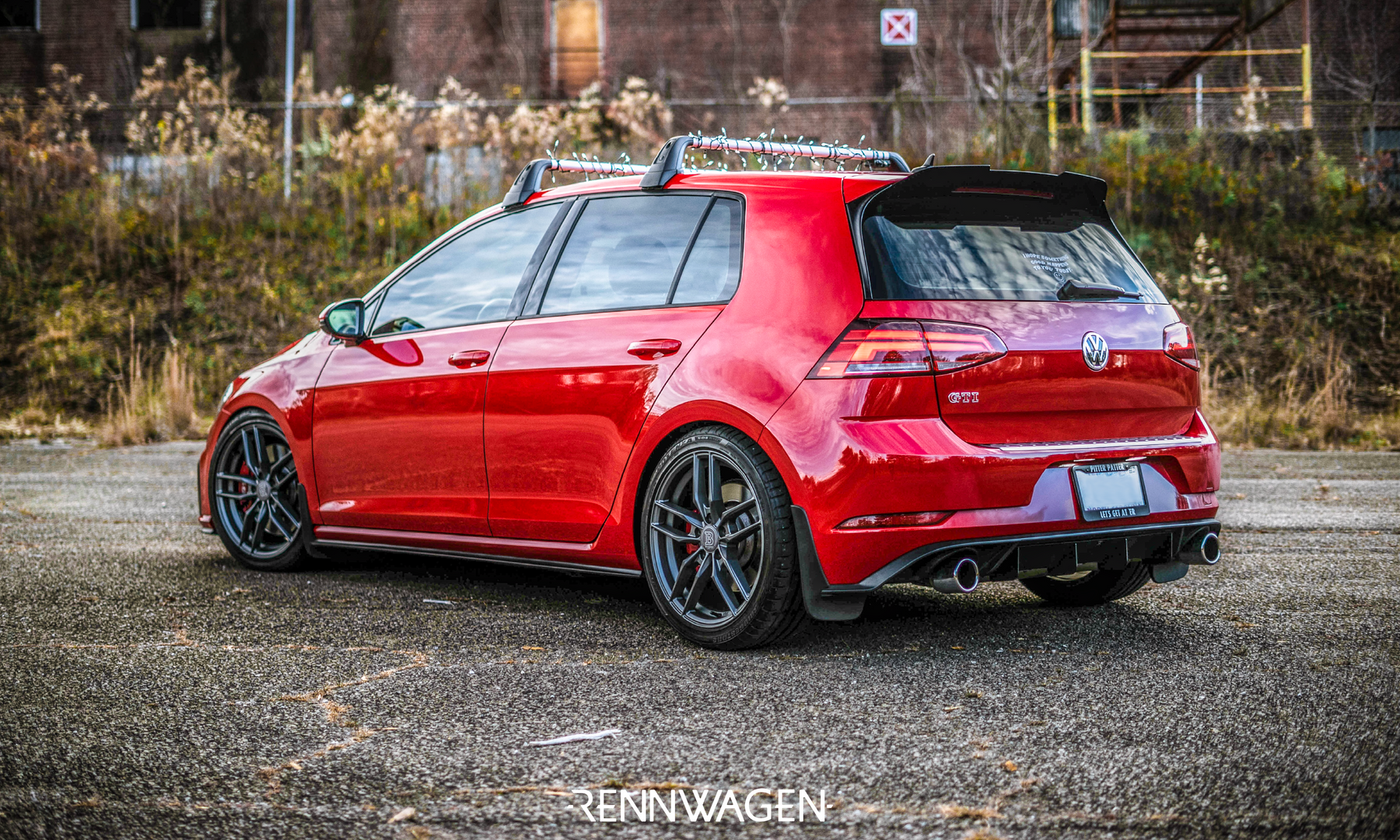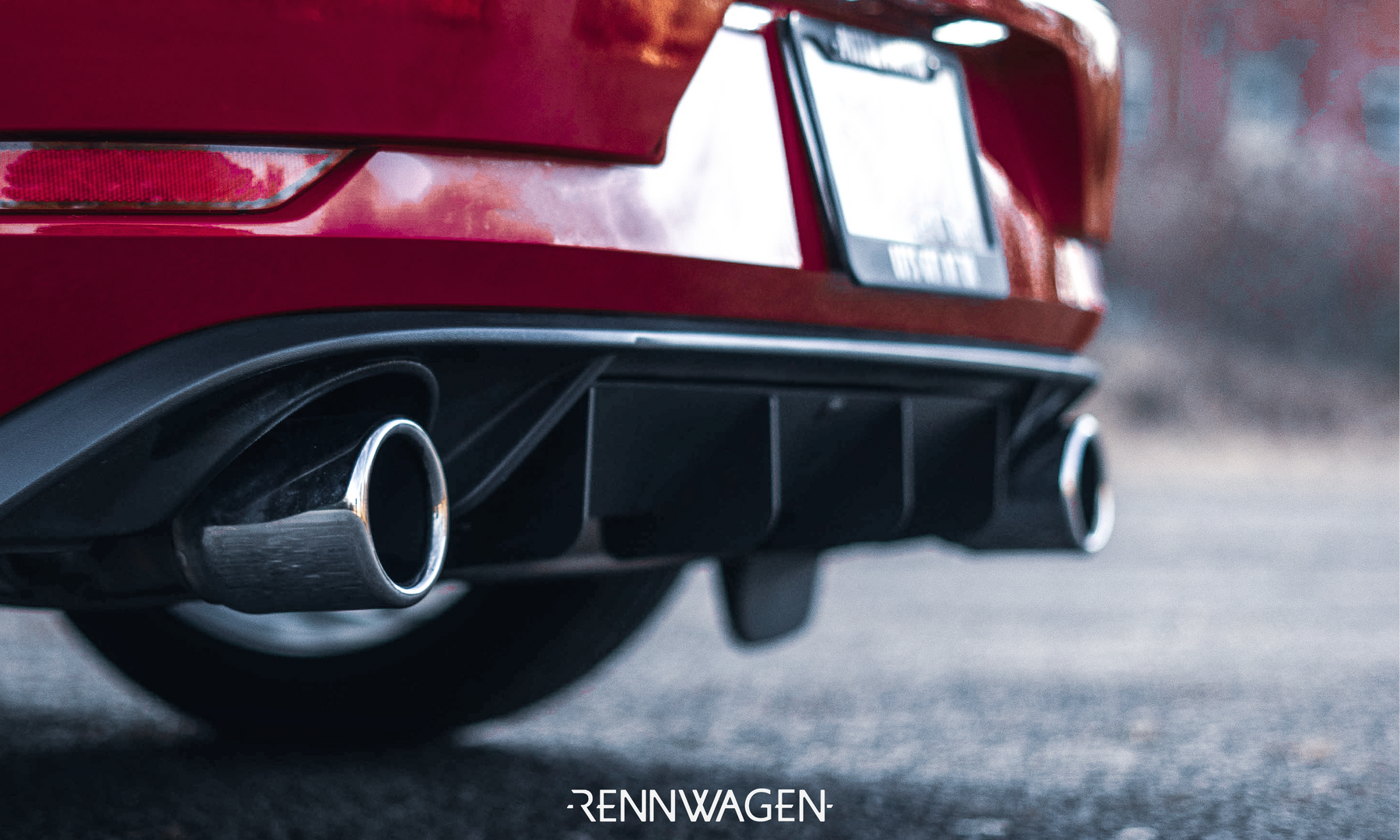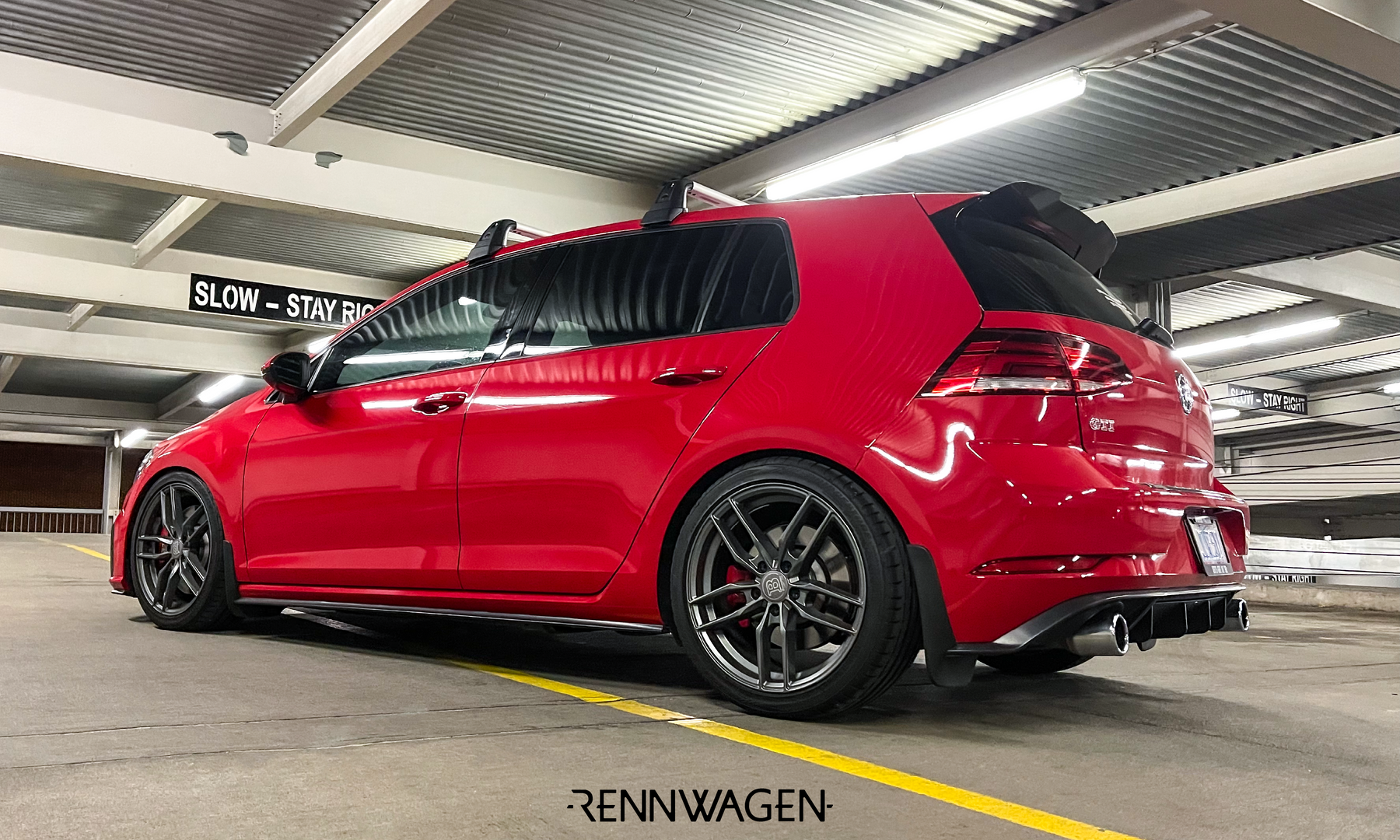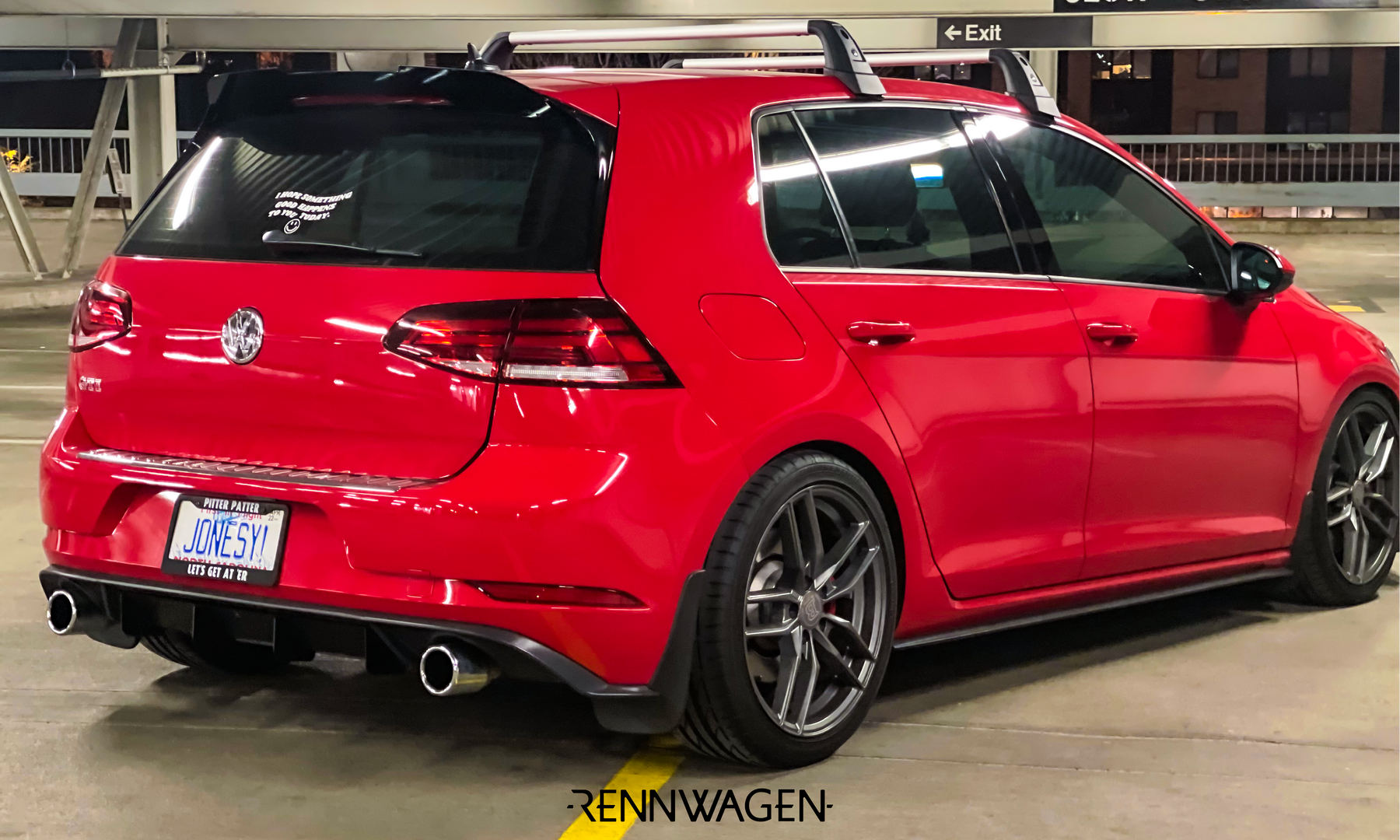 Rear Diffuser [VW (MK7.5) GTI]
Rennwagen™ Rear Diffuser (MK7.5 GTI)

Looking for a way to spice up the back end of your MK7.5 GTI? Look no further! Subtle, but not uninspired, o
ur Rear Diffuser is a beautiful addition to the aesthetic of the rear OEM valance.
 Precision crafted and welded together, it brings the OEM plus look you've been searching for.
CNC Laser cut Aluminum for precision fitment (+/- 0.003") that follows the radius of the factory bumper
Texture black powder coat finish to blend with OEM trim
Hard mounts to OEM chassis 
Uses Stainless Steel Bolts/Nuts (No self tapping screws!)
EASY installation, no removal of OEM valance or bumper!
Shares pre-existing holes on OEM bumper
Does not interfere with OEM or aftermarket exhaust systems
No visible hardware when installed
Made in the USA!
Rennwagen MK7.5 Rear Diffuser
Black Stainless Steel Hardware
Rennwagen Decal
Rennwagen Air Freshener
Installation Guide
VW GTI (2018 - 2021) Facelift
Does Not Fit MK7 (Pre-Facelift) GTI